Fall Decorating – The Dining Room
richard mille replica
I am really liking the whole plaid vibe this season and have been especially impressed with Target's Threshold line of pillows and throws, not to mention all of their brass and copper accessories. So, plaid was my jumping off point for adding some seasonal color to my dining room.
Inspired by the Target line, I cut up an old plaid blanket that I have had forever, which was the perfect size for making two 20 inch pillows. I literally "wrapped" the blanket around each pillow and sewed two side seams. This made an envelope-style closure and I kept the blanket fringe as an interesting detail. Love 'em!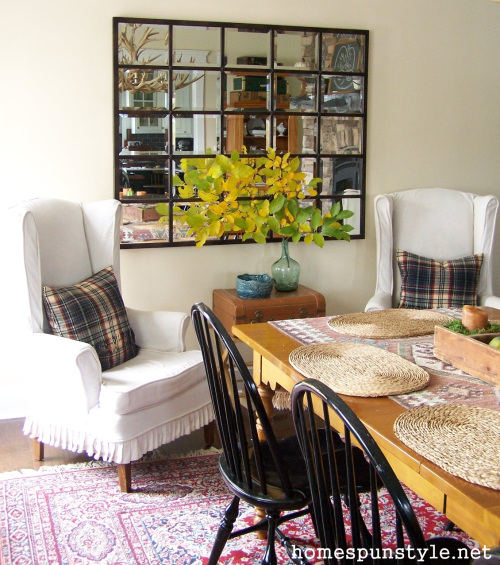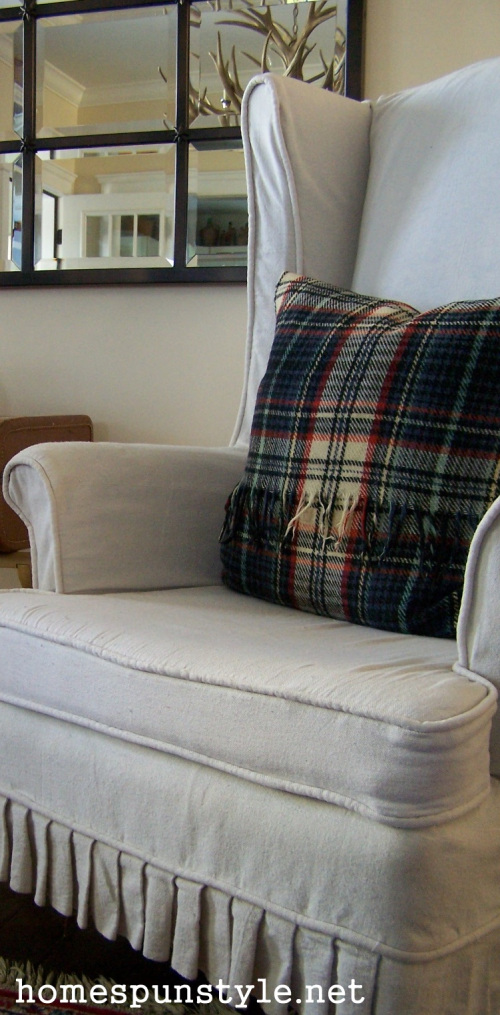 For the window seat, I used my existing PB brown pillows, sewed up one sweater pillow and then brought in two pillows from Target – the off white plaid, and the gold geometric.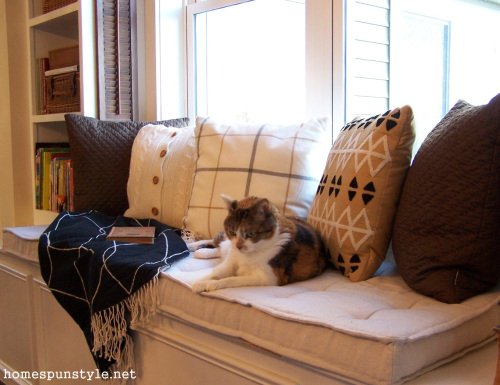 And to be honest, it took several trips to Target to get the right combination of pillows for the dining and living rooms … It is not as easy as Emily Henderson makes it look!
I tidied up the book shelves a bit, adding another layer of interest by hanging a small oil painting from the shelf. After all, fall is all about adding layers, right?
I also added two narrow shutters to each of the bookshelves, on the sides that face inward towards the window seat, to "warm up" this side of the room.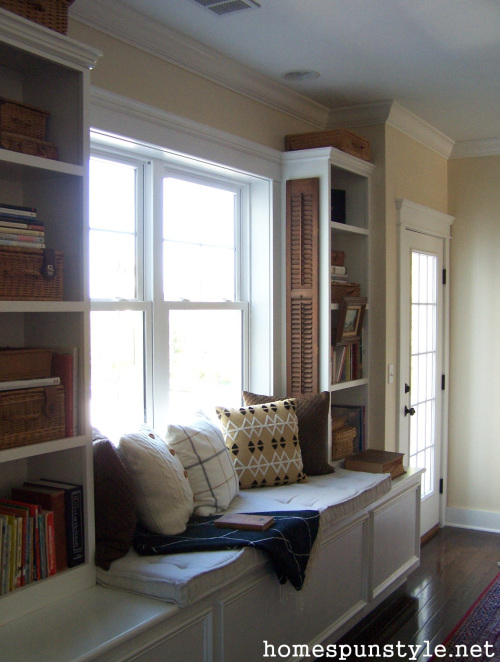 Restraint was the key word for my fall mantel. I have realized that simple, graphic pieces work best with a textured background like a stone fireplace.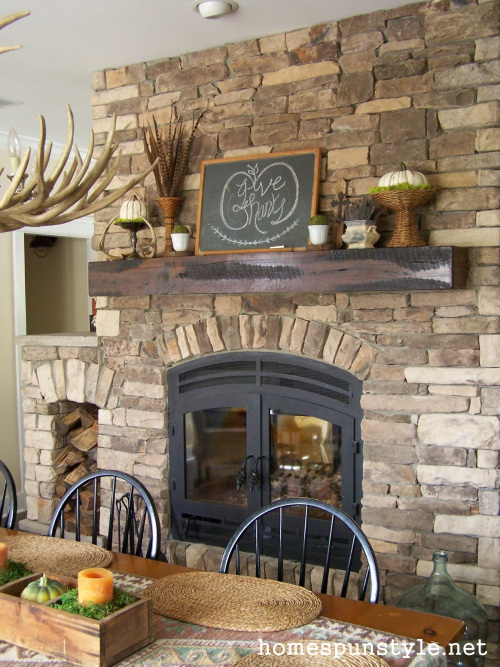 So I did a little chalk art, copying something I saw on Pinterest by searching "fall chalkboard". And, added my antiqued faux pumpkins, feathers, antlers and reindeer moss.
Down the center of my table is an old runner that I purchased from a flea market a few years back.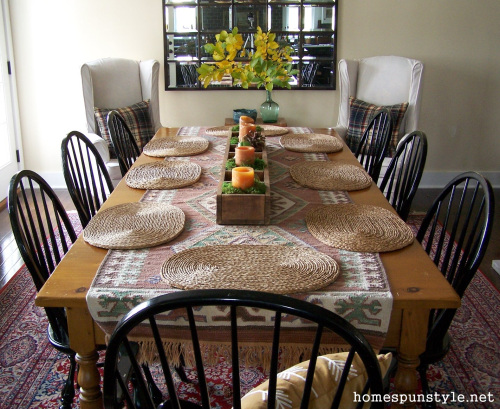 I like using rugs as table runners because they tend to be wider, longer and thicker. Of course, I washed this baby in the bathtub before bringing her to the table!
On top of the runner I layered a long old wooden box – another yard sale find. In the compartments I mixed some pillar candles, along with some faux gourd candles that I have had forever … stashed away in the box with the old plaid blanket I mentioned earlier!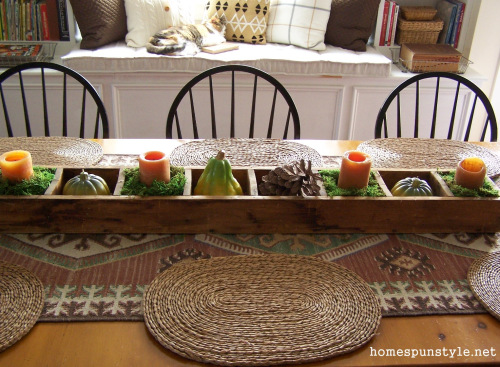 What really made the difference with this centerpiece was adding the reindeer moss around the candles. The greenery softens the hard edges and ties in with the moss I used on the mantle.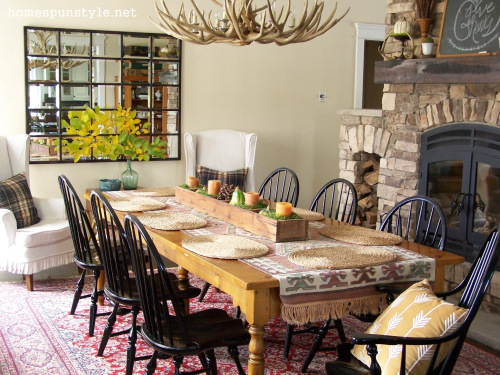 And yes, that is another Target pillow on the dining chair in the foreground. This one is a muted gold velvet with a graphic arrow design.
The area at the end of the room by the mirror is still a work in progress. The suitcase on the luggage rack is a placeholder until I can find something that fits the space better – I am thinking "brass with wheels" but we'll see what comes along!
Fast and Easy Faux Pumpkin Makeover
Over the years, I have accumulated a number of orange faux pumpkins – the kind you find cheaply at Walmart or the Dollar Store. My current decorating style tends more to neutrals so the bright oranges aren't really working for me.
I did a quick makeover on my pumpkins with some "parchment" chalky craft paint from Michael's, along with some leftover dark walnut stain.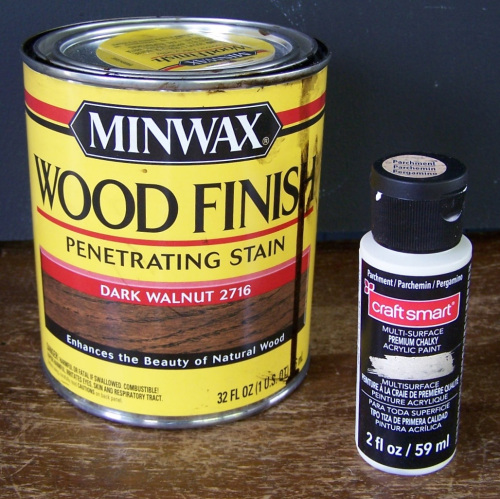 My mom enjoyed painting the pumpkins with the craft paint. After they dried for a few minutes, I brushed on some stain with a sponge brush in the grooves of the pumpkin and around the stem. I immediately wiped it off with a soft cloth.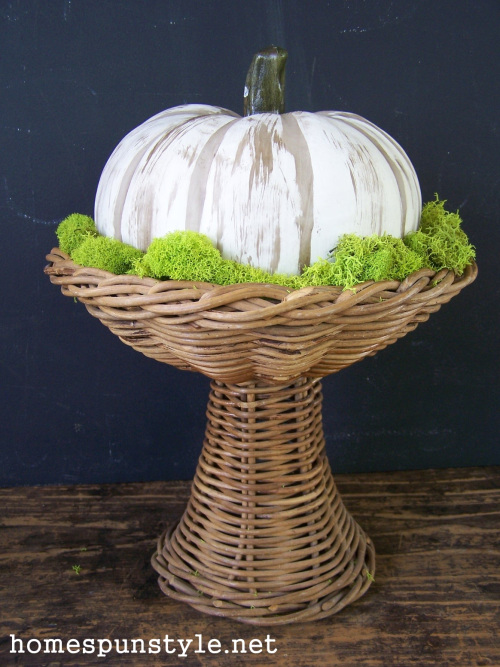 I am sorry I can't show you the steps but I needed some instant fall gratification so I didn't take the time to photograph the before and during! But really this is so easy. And you could substitute the dark stain with whatever you happen to have on hand.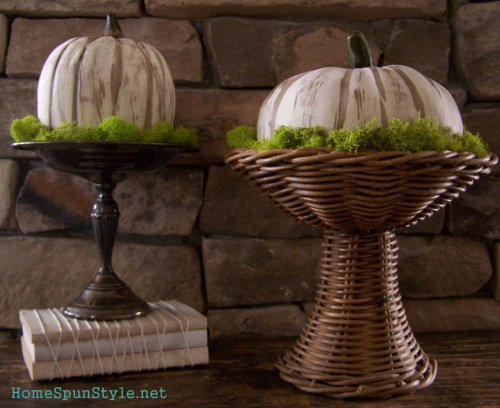 I like how they look elevated on pedestals and nestled in a little reindeer moss.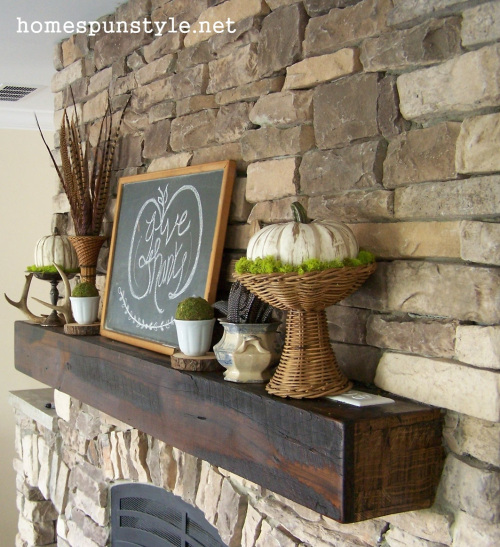 I mixed them in with a few other neutrals for my fall mantle this year.
Up next: fall touches throughout my home.
Hope you are all enjoying the change in weather!
ABOUT ME

---
I am passionate about creating comforting homes through sewing, repurposing, crafting and thrifting.
---
FOLLOW BLOG VIA EMAIL
Enter your email address to follow this blog and receive notifications of new posts by email.
Join 208 other followers
---
FOLLOW HOME SPUN STYLE ON FACEBOOK
---
FOLLOW ME ON PINTEREST

---
FOLLOW ME ON INSTAGRAM

---
CATEGORIES
---
ARCHIVES
---
FEATURED IN COUNTRY LIVING MAGAZINE FEB 2012
---
THE BEACH HOUSE